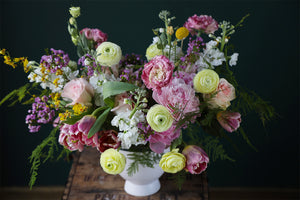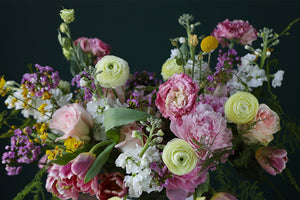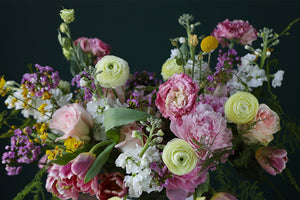 You Are My Sunshine
Radiant and warm, this arrangement features striking pink tones, elegant pops of yellow, and various unique texture flowers that provide wonderful movement. 'You are my Sunshine' will show your warmth and love. 
Estimated Size
Crafted mainly with:
Garden Roses, Ranunculus, Tulips, Lisianthus, and Peony
*Due to seasonal availabilities, some flowers may be substituted for a flower of equal beauty, quality, and price*
To learn how to take the best possible care of your flowers, please click 
here
.