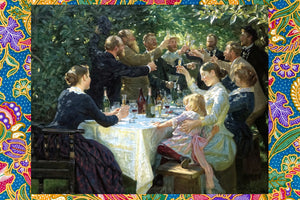 Single Wine with Designer Choose Bouquet
 When you place an order for any of our alcohol-related products through our website, we kindly ask that you agree to these terms and conditions. Thank you for your cooperation!


You are 21 years of age or older and are legally allowed to purchase alcohol.
You will not allow anyone under the age of 21 to consume the wine.
You will provide valid identification to verify your age upon delivery.
You understand that the delivery driver may refuse to deliver the wine if you or anyone at the delivery address is unable to provide valid identification or appears to be intoxicated.
You will not resell the wine to anyone under the age of 21.
You acknowledge that we are only able to ship wine within the Boston region and that it is your responsibility to check whether we are able to ship to your location.
You agree that we are not responsible for any damage or breakage that may occur during shipping and that you will not hold us liable for any such damage.
You understand that all sales are final and that we do not accept returns or offer refunds. For any returns or refunds for the floral arrangement please refer to the floral return policy.
Forevermark Flowers has received authorization for a Wine and Malt Beverages Retail License, in compliance with the relevant laws enforced by the Alcoholic Beverages Control Commission (ABCC) and the State of Massachusetts. This license allows the business to legally participate in the retail sale and distribution of wine and malt beverages for off-premises consumption within the jurisdiction. 
CHAMPAGNE AYALA Brut Majeur

 COLOR
White

GRAPE VARIETIES
Chardonnay, Pinot Meunier, Pinot Noir

APPELLATION
Champagne, France

FARMING
Ayala encourages their growers to use organic fertilizers and avoid insecticides, herbicides, and pesticides.

ALCOHOL
12.0%
  
"mouthwatering flavors"    Rated  92
Wine Spectator - August 10, 2018 "There's a firm, chalky edge to this minerally Champagne, and mouthwatering flavors of candied lemon peel, green apple, crystallized honey and biscuit. This has an elegant texture and an overall sense of style."
Juve & Camps Pinot Noir Brut Rose
COLOR
Rose
GRAPE VARIETIES
Pinot Noir
APPELLATION
Cava, Spain
FARMING
Organic and sustainable
ALCOHOL
12.0%
"Different, with a strong personality"
Wine Advocate - March 1, 2021, Rated 91
"The NV Pinot Noir Brut Rose, a non-vintage sparkling wine from Pinot Noir grapes, which is quite dark-colored, displays a bright cherry red color with a showy nose of cherries, truffles and strawberry jam with a fresh, pungent palate, balanced acidity and flavors. Different, with a strong personality. It feels like a red sparkling wine, and quite good, by the way! I'd have it with some charcuterie. Juve & Champs is a very popular Cava producer in Spain, which seems to have improved its range and added a few luxury cuvees to their range while also moving to organic farming practices."