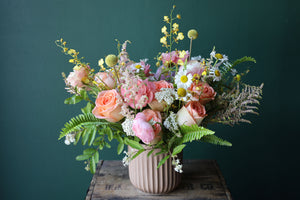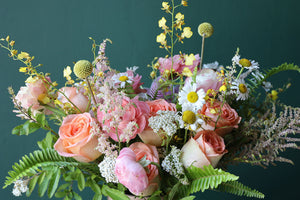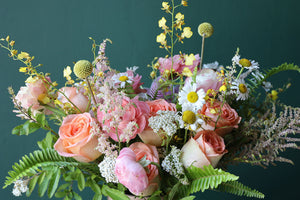 Wind Kissed Petal
Experience the sweet summer air with our beautiful Wind Kissed Petal arrangement. These light and airy flowers will make you feel like a nice refreshing wind on a hot summer's day. Each stem from the roses to the astilbe embodies a calm, happy feeling that will make you want to take a deep breath in and enjoy. 
Estimated Size
Crafted mainly with:
Roses, Ranunculus, Billy Ball, Fern, and Astilbe
*Due to seasonal availabilities, some flowers may be substituted for a flower of equal beauty, quality, and price*
To learn how to take the best possible care of your flowers, please click 
here
.