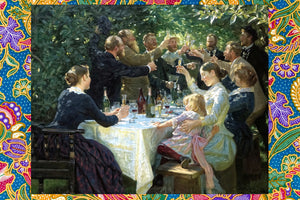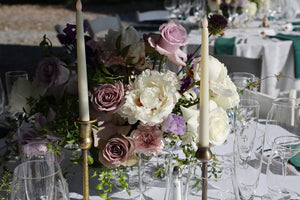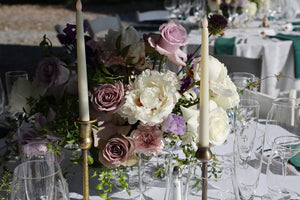 Exclusive Reserve Champagne with Designer Choose Bouquet
Please be advised that you must be at least 21 years of age to access this page. If you do not meet this age requirement, we kindly request that you exit this webpage. Thank you for your understanding. 
 The "Exclusive Reserve Champagne with Designer Choice Bouquet" is an exquisite combination of luxury and elegance, designed to celebrate special moments with grace and style. This package features a bottle of premium, exclusive reserve champagne, renowned for its refined taste and exceptional quality. It is perfectly complemented by a bespoke bouquet, handcrafted by a skilled designer. Each bouquet is a unique creation, thoughtfully composed of the freshest, most vibrant flowers available. The blend of the champagne's rich, sophisticated flavors with the visual splendor of the custom-designed floral arrangement creates an unforgettable experience, ideal for significant celebrations, romantic gestures, or as a distinguished gift. 
 Order Instruction 
1. Pick Your Signature Wine Variety
Indulge in the epitome of luxury and refinement with our Exclusive Reserve Champagne and Designer Choice Bouquet, a perfect blend of opulence and elegance. This exquisite selection features three of the most prestigious champagnes, each renowned for their unique character and extraordinary quality, paired with a bespoke floral arrangement crafted by our expert designers.
PLEASE NOTE: The photo

 serves as a style guide only; actual contents may vary depending on seasonal flower availability.
2013 Dom Perignon:  Wine Spectator 96 Point Score
France·Champagne· 750ml
A vintage synonymous with prestige, the 2013 Dom Perignon is a true masterpiece of champagne craftsmanship. With its vibrant, luminous fruit, the bouquet unfolds into an array of light and dark complexities, offering a structured, tactile sensation that resonates with a distinct minerality. Its balance and harmony make it an impeccable choice for those seeking a truly sophisticated experience.

   2014 Perrier-Jouët Brut Belle Epoque

: Wine Spectator 93 Point Score
This champagne is a jewel in the world of fine bubbly. Characterized by its floral aromas and its delicate lacework of fruit, it presents a balanced and fresh palate, embodying the essence of the Chardonnay grapes. Its finesse and elegance are a testament to the artistry and tradition of the Perrier-Jouët house.
 2013 Perrier-Jouët Brut Belle Epoque Rosé: Wine Spectator 94 Point Score
A captivating blend of floral and fruity fragrances, this rosé variant of the Belle Epoque line is a delight to the senses. With a lively salmon-pink hue and an enchanting spectrum of pomegranate, pear, and blood orange notes, it offers a silky texture that lingers gracefully on the palate.
2. Choose Your Preferred Color Theme For The Floral Arrangement
Our Designer's Choice floral designer delivers freshly designed, stunning floral arrangements that epitomize sophistication, handcrafted by artisan florists with the freshest blooms for those moments that require pure elegance.
3. Special Instructions - Note any allergies or other considerations


Liquor Sale Compliance Guidelines
When you place an order for any of our alcohol-related products through our website, we kindly ask that you agree to these terms and conditions. Thank you for your cooperation!

You are 21 years of age or older and are legally allowed to purchase alcohol.

You will not allow anyone under the age of 21 to consume the wine.

You will provide valid identification to verify your age upon delivery.

You understand that the delivery driver may refuse to deliver the wine if you or anyone at the delivery address is unable to provide valid identification or appears to be intoxicated.

You will not resell the wine to anyone under the age of 21.

You acknowledge that we are only able to ship wine within the Boston region and that it is your responsibility to check whether we can ship to your location.

By accepting delivery, you agree that we hold no responsibility for any damage or breakage that may occur post-delivery, and you release us from liability for any such events.

Wine production returns are accepted solely before delivery. Once a sale is finalized and the product is delivered, all sales are considered final, and we are unable to accept returns or provide refunds. For any returns or refunds for the floral arrangement please refer to the floral return policy.