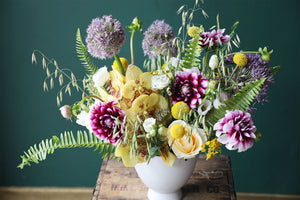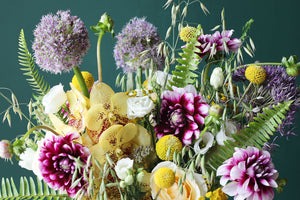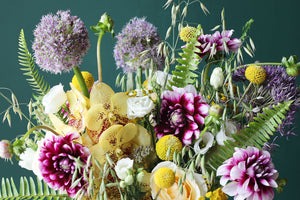 Sun-Kissed
As the sun sets, the dahlias continue to enchant, swaying gracefully under the moon's gentle glow. Their beauty whispers of the fleeting nature of summer, urging us to cherish these moments of pure delight.
Estimated Size
Crafted mainly with:
Garden Roses, Dahlias, Vanda Orchid , Billy Ball, Ranunculus, Seasonal greens
*Due to seasonal availabilities, some flowers may be substituted for a flower of equal beauty, quality, and price*
To learn how to take the best possible care of your flowers, please click 
here
.