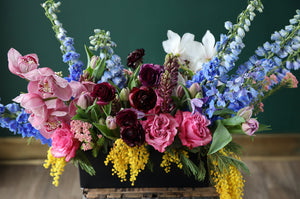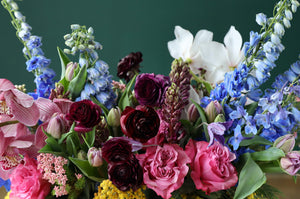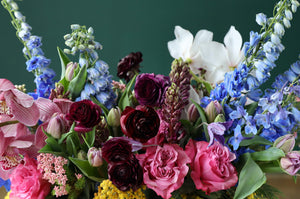 Strong Love
By Forevermark Flowers.

Spring is a time of renewal and rejuvenation, and one of the most beautiful expressions of this change is the blooming of spring flowers which bring a burst of color to life. Their sweet fragrances fill the air with a fresh, clean scent. Whether they are enjoyed in a beautiful bouquet or admired in a garden setting, spring flowers are a symbol of hope and a reminder of the beauty and renewal that each new season brings.
Crafted mainly with:
Cymbidium orchid, Tulip, and Delphinium 

*Due to seasonal availabilities, some flowers may be substituted for a flower of equal beauty, quality, and price*
To learn how to take the best possible care of your flowers, please c
lick 
here
.
Estimated Size