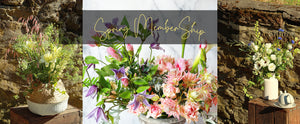 Spring Member Club

Bouquets are available for pickup only, starting on XXXXXX. Each Thursday, for the 6-week period,

We will also send an email that includes the coming up Flower farm harvesting summer event, as well as any other fun information about your blooms!

Summer Dates are as follows: XXXXXXX

Bouquets will be available for pickup on Thursdays between 10am-6pm, or Friday 10am-6pm.