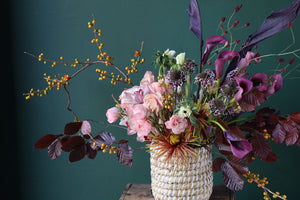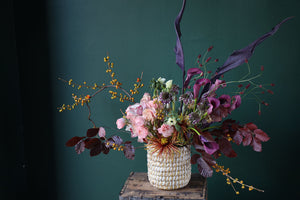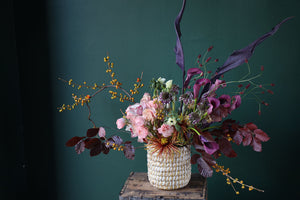 Bloom into Gratitude
This arrangement is a silent ode to the changing seasons, a bouquet that holds the essence of stories untold, lives interwoven, and the simple, enduring beauty of nature's cycle in the heart of the city. It stands not just as flora in a basket, but as a living narrative, each petal and leaf a character in its own right, every scent a sentence in this still-life story.
Estimated Size
Crafted mainly with:
Ranunculus, Calla Lilies, Roses, Hypericum and Scabiosa
*Due to seasonal availabilities, some flowers may be substituted for a flower of equal beauty, quality, and price*
To learn how to take the best possible care of your flowers, please click 
here
.