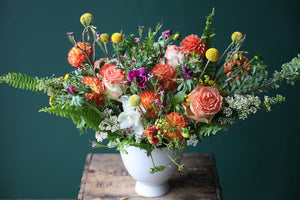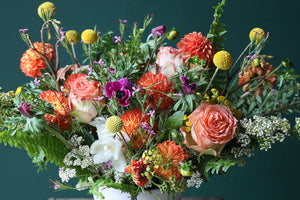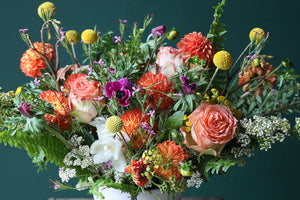 Mango Tango
A Dance of Orange Blooms on the Canvas. These flowers are bursting with color, life, and vitality as they seemingly come alive to engage in a beautiful dance as the summer days pass. 
Estimated Size
Crafted mainly with:
Garden Roses, Dahlias, Billy Ball, Cymbidum, Seasonal greens
*Due to seasonal availabilities, some flowers may be substituted for a flower of equal beauty, quality, and price*
To learn how to take the best possible care of your flowers, please click 
here
.