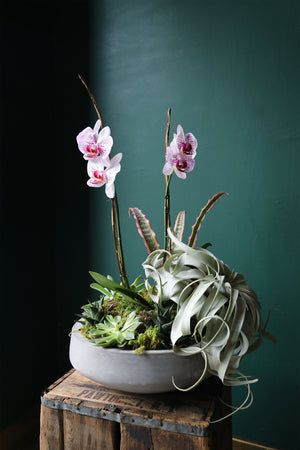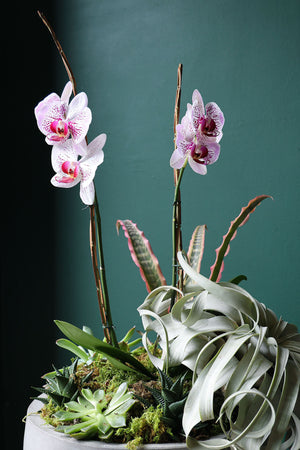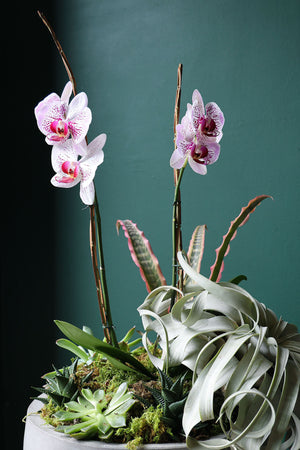 GOOD OLD DAY
Perfect for home decoration who likes to keep it simple, this plant housed a warm and welcoming touch of greenery to wherever it finds its home − whether in your office, kitchen bench, or coffee table. They are all happiness-inducing, it's a no-frills gift that will never go a-miss.
Size
Estimate measures 15H"x10"W
Delivery
All plant arrangements are available for delivery within the City of Boston Loop. Please call us at 
(888) 655-1792
for a custom quote for delivery outside this area or a different state. Our delivery service is available 7 days a week.
# Christmas Flower#Christmas Gift#Christmas Eve #Christmas day#Thanksgiving flowers #Thanksgiving Centerpieces #Newton Florist #Forevermark Flowers #Thank you, #Happy birthday, #Party, Celebration, #Spring flower, #gift, #newton #flower delivery, #Boston flower delivery, #flower delivery, #fresh flower, #get well #flowers, # newton flower shop, #Boston flower shop, # chestnut hill flower shop, #chestnut hill flower delivery, #purple flower, flower gift, #gift for her, #pastel flowers, #soft pastel flowers, #purple flower arrangement, #garden-style bouquet,garden-style flower arrangement, #basket flower arrangements, #basket flower, #gift basket, #wildflowers, #winter flower #white flower arrangement, #large flower arrangement, #centerpiece, #coffee table flowers, #dining table flowers, #the best flower shop in Newton, #Boston florist, #newton florist, #best newton flower shop, sympathy flowers, #Holiday Collection, #Holiday Flowers, #Chestnut Hill Floral, #Chutsnut Flower Shop, #Chestnut Hill Flower.