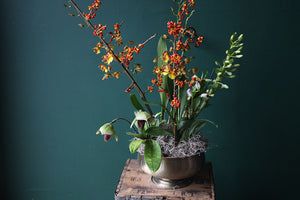 Fall Designers Choice Orchid Arrangement
Add a natural touch of opulence to your home this season with Fall Designers Choice. Well compose the perfect variety of fall-themed flowers, berries, and orchids for a sophisticated, exclusive look that exudes luxury. Perfect for modern, chic homes seeking a unique, artful addition. 
Dimensions 22" h x 16"l x varied width.