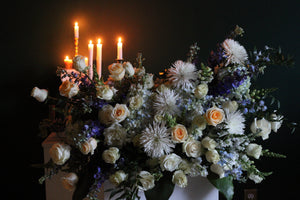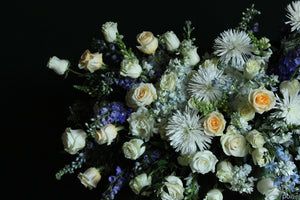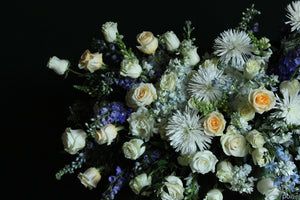 Forever Lover CASKET COVER
By Forevermark Flowers, this arrangement is fusing rich shades of Ivory White, Sky blue and Canary yellow. This arrangement features a curated selection of flowers, for you to say goodbye to the one you love forever.
Estimate Blooms Size
If you would like to alternate of size or any elements, please call us at (888) 655-1792
Crafted with blooms mainly including:
Crème de La Crème rose, white rose, chrysanthemums, hydrangeas, snapdragon.
Due to seasonal availabilities, some flowers may be substituted for equal beauty, quality, and price.
Learn how to take the best care of your blooms, please click 
here
.