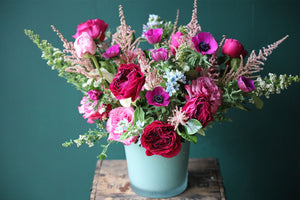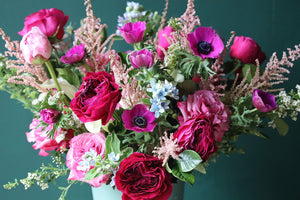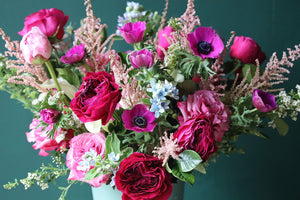 Embark on a Vibrant Journey
Paint Your World with Vibrant Flowers. This lively bouquet will take you on an incredible adventure filled with color and summer magic sure to create memories to last a lifetime. 
Estimated Size
Crafted mainly with:
Roses, Garden Roses, Ranunculus, Anemone, Seasonal greens
*Due to seasonal availabilities, some flowers may be substituted for a flower of equal beauty, quality, and price*
To learn how to take the best possible care of your flowers, please click 
here
.