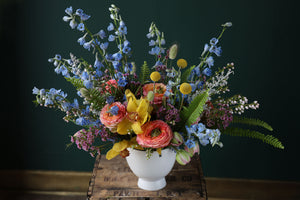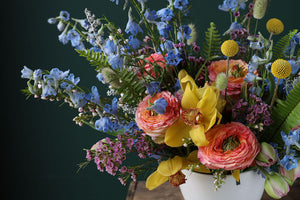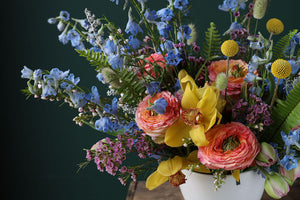 Heavenly Hues
Nature's Divine Masterpiece. A gorgeous and colorful collection of blooms come alive with this arrangement. These expressive shades will make you feel like you have a little piece of heaven right here on Earth! 
Estimated Size
Crafted mainly with:
Garden Roses, Ranunculus, Delphinium, Seasonal greens
*Due to seasonal availabilities, some flowers may be substituted for a flower of equal beauty, quality, and price*
To learn how to take the best possible care of your flowers, please click 
here
.