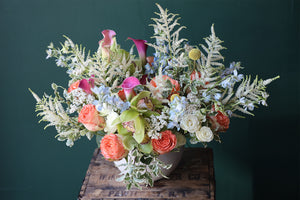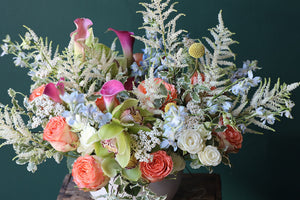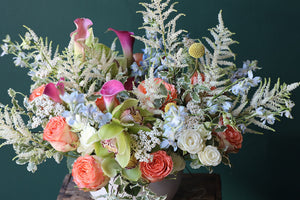 Glowing Garden
Celebrate the breathtaking beauty and joyous allure of flowers that dazzle and delight, creating a magical experience for all who behold them. This radiant arrangement is sure to amaze anyone who sets eyes on it!
Estimated Size
Crafted mainly with:
Roses, Spray Rose Calla Lily, Cymbidium, Delphinium, Billy Ball, Seasonal greens
*Due to seasonal availabilities, some flowers may be substituted for a flower of equal beauty, quality, and price*
To learn how to take the best possible care of your flowers, please click 
here
.