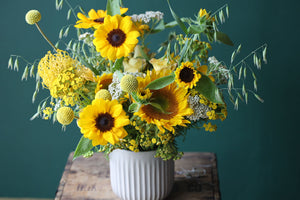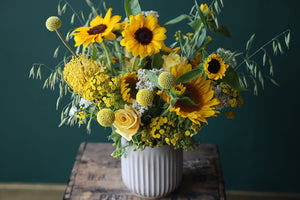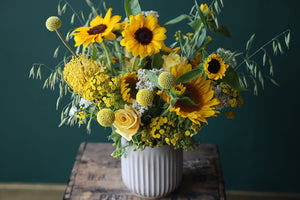 Endless Sunflower
Create lasting Moments with Sunflowers. As we wish the summer would never end, these sunflowers make us feel the same! These warm, radiant blooms will make you feel like the summer will never end, and will give you a sunny experience you will never forget.
Estimated Size
Crafted mainly with:
Sunflowers, Glass, Billy Ball
*Due to seasonal availabilities, some flowers may be substituted for a flower of equal beauty, quality, and price*
To learn how to take the best possible care of your flowers, please click 
here
.